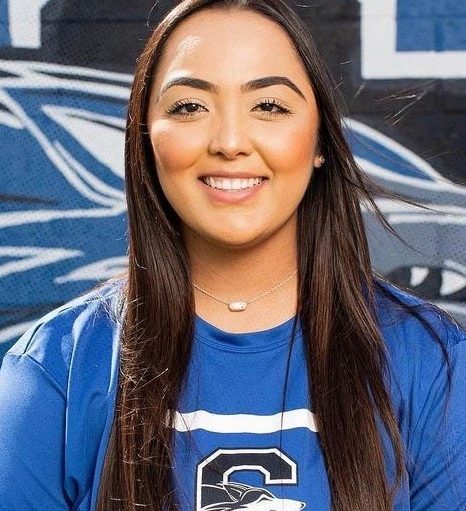 Mrs. Harper was born and raised in Chandler, Arizona. She received an academic and athletic scholarship, and attended both Chandler-Gilbert Community College and ASU. She is a magnificent teacher and coach. She has inspired many and has been an amazing role model to not only her classroom students, but her student-athletes as well. 
I asked Mrs. Harper what her favorite part of being a teacher is, and she said, "my students and the relationships that I build every year." Her students are what motivate her to come back to the classroom every day. Mrs. Harper continued, "Their smiles, their laughs, their overall ability to one minute make me super annoyed, then the next minute have me 'mom crying'. They make me happy then they are making me proud all in ONE CLASS PERIOD." 
Mrs. Harper is also COACH Harper. She started as the JV softball coach and is now the assistant varsity coach. She loves what she does and that she gets to teach young women to not only play the sport, but how to love and cherish it. I asked her what her favorite part of being a coach is, and she told me, "I love the fulfillment that comes with sharing wisdom and knowledge that I've learned which helped me grow as not only an athlete, but as a person." Coaching teenage girls is hard, but she does it amazingly. When asked about how she stays motivated, she said, "I'm motivated by what I can do to make me a better coach than the previous seasons, and how I can benefit the athletes I am working with for upcoming seasons."
Overall, Mrs/Coach Harper is a role model for many young women and girls to look up to. She has taught and coached for several years now, and with each upcoming year and season, she becomes even better than before because she loves what she does.