Arizona is currently facing a difficult issue concerning one of our most vital resources: water. It started in 2015 when the Saudi-Arabian company, Fondomonte Arizona, purchased about 3,500 acres of land in the Butler Valley just west of Phoenix to grow alfalfa used to feed cows all the way in Saudi Arabia. But in order to cultivate this water-intensive crop which requires a water supply of about 10 gallons per minute for every acre, they pump unlimited amounts of groundwater from an area marked as a possible future source of water for Phoenix and other metro areas. So on Tuesday, October 3rd, Arizona Governor Katie Hobbs decided to terminate one of Fondomonte's land leases and is not planning on renewing three other leases when they expire in February 2024. 
"The decision of the prior administration to allow foreign corporations to… pump unlimited amounts of groundwater to export alfalfa is scandalous," said Democratic Attorney General Kris Mayes. The results of a study conducted by Katie Hobbs' administration revealed that Fondomonte's water consumption "is equivalent to that of a city of more than 50,000 people" (The Washington Post). And due to scarce rainfall, water pumped from the basin is essentially mined, with no replacement. Considering how Arizona is dealing with a decreasing water supply from the Colorado River and an increasing demand for water in the form of a growing population, it is outrageous to think that the little water we have available is being used for such purposes.  Not to mention that groundwater in parts of the Phoenix area has actually been predicted to be insufficient to meet projected demand over the next century.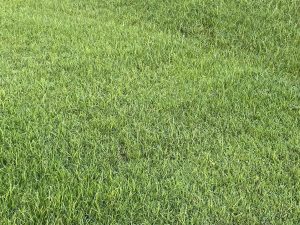 "With the amount of water shortage we are already facing with the Colorado River, I think that kind of exploitation here is not right," said CHS Environmental Club sponsor Simone Richert. "Water… should be going to the people who actually live in Arizona." I agree with this, as I believe water is not private property that comes with access to land; it is a public resource that should be distributed fairly to the community. 
So why did it take so long for someone to take action against this? Well, the land Arizona leases provides a profit that mainly funds K-12 education. "In 2021, the state received $4.3 million for its about 160,000 acres of leased land for agriculture," reported Stacey Barchenger from the Arizona Republic. Fondomonte Arizona is also quite a powerful company, that is even chaired by a member of the Saudi royal family. Therefore, ending these leases does require some sacrifices. But the conservation of Arizona's dwindling water resources is definitely worth it.