The Rise of Gentleminions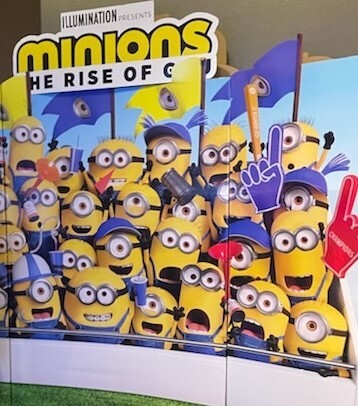 When you think of the top 100 films of all time, which come to mind? The Godfather? American Psycho? How about Minions: Rise of Gru, which made more than both of these films combined, making almost $800 million less than two months after its release. Social media played a huge role in the popularity and success of the Minions movie by the rise of a surprising trend: Gentleminions. Thousands of teens dressed in formal wear attended screenings of Minions around the world. However, what started as a lighthearted trend resulted in lots of issues, as Ana Diaz of Polygon writes, "There was an instance where a group got so rowdy that the police were called to the theater. And some theaters in the United Kingdom have responded by banning 'unaccompanied children wearing suits' from Rise of Gru showings." These incidents were few and far between, however, as the vast majority of attendees simply participated for the fun of it.
Whether the trend was started out of ironic interest in the film or a genuine appreciation for the art of Minions, it certainly boosted the film's profits. Illumination, the studio behind Minions: Rise of Gru, made almost 1000% profit on their film, effectively ensuring that Despicable Me 4 isn't far behind. Jake Traylor of NBC reports, "the 'Gentle Minions' trend played a heavy hand in 'The Rise of Gru' soaring at the box office and breaking the record for largest Fourth of July opening weekend of all time." The Despicable Me franchise as a whole has remained in the public eye for an incredible amount of time, entertaining cinema goers of all ages.