Low-Income Students Go Hungry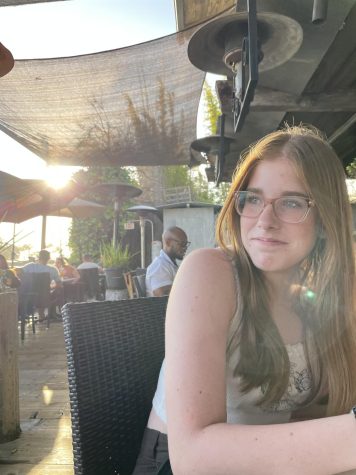 More stories from Makena Colihan
As many families across the country prepare for the start of a new school year, changes are bound to happen— including the conclusion of free school lunches for every student at public schools. For the first time since the 2019-2020 school year, students will have to pay for their school lunches. The federal waivers granting free lunches have provided millions of kids across the country with meals both in and out of school. If this program was beneficial to every kid, it begs the question—why are free lunches ending?
Having free and reduced lunches are extremely helpful to many families. Before March 2020, children in families whose incomes were at or below 130% of the federal poverty level were eligible for free school meals, while those in families whose incomes were 130% to 185% of the poverty level were eligible for reduced-price meals. (NBC News). School lunch is critical to student health and well-being, especially for low income people. This guarantees that students have the nutrition they need throughout the day to learn and be engaged in school. Research shows that having free or reduced priced lunches reduce food insecurity, obesity rates, and poor health. (FRAC). The National School Lunch program is the second largest food and assistance program that makes it possible for every child to have lunch everyday. The Food Research and Action program states that approximately 95% of schools participate in the program, serving close to 30 million kids a day.
The Universal School Meals program was passed last year to make sure that every child had a free lunch, regardless of income, during the pandemic. However, it was removed from school after Congress cut back on the pandemic budget. Though the program was set to expire in June 2022, days before expiring President Biden signed the Keep Kids Fed act that funded programs through September 30th, and nutritional meals program throughout June 30, 2023. (Forbes). Last year, Data For Progress found that 44% of Americans strongly support permanently extending the Universal Free Meals program. If so many people support this, it raises many questions? Why are they stopping this program, and where do they get the funding from?
The National School Lunch Program is a federally assisted program through the United States operating in public and non-profit private schools to ensure kids get lunch.  It provides nutritionally balanced, low-cost or free breakfast and lunches to children each school day. Lisa Davis, the senior Vice President of the No Kid Hungry campaign at Share Our Strength, says, "Even though this bill doesn't have everything we had hoped and dreamed, it still has a lot…The most important thing is they are providing relief to those families that are on the edge." The end of universal school meals will have a deep impact not just on parents, but on schools, too. Eating lunch should not be based on income and students should have the ability to get lunch whenever they want.
About the Contributor
Makena Colihan, Social Media & Public Relations Manager
Makena Colihan is a Junior in the newspaper. She's the Wolf Howl social media and public relations manager. She joined the newspaper her sophomore year...