New Year, New Teachers: Let's Get to Know Them!
As Arizona's population continues to grow rapidly, there comes a greater demand for teachers all over the state, Chandler High School included. This year, CUSD has welcomed more than 300 new teachers to the district according to ABC15 News. With a larger and larger incoming freshman class every year, Chandler High School's student and teacher population is even larger than before. Let's meet a few of our new faculty members at CHS!
Elizabeth Francois is one of the new additions to the English team on campus, taking on Senior and IB English classes. Although she has been in the teaching field for almost 22 years, Mrs. Francois immediately knew she wanted to work at the school from her first meeting with the department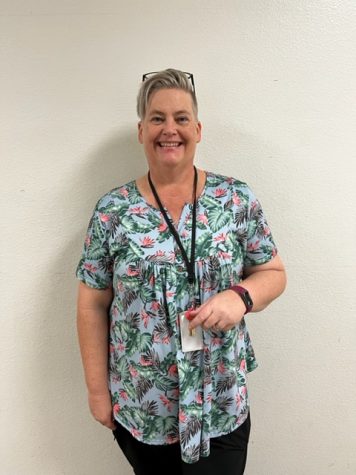 here at Chandler. "I knew that they were people I wanted to work with," she stated, including that she was very excited to interact with the varying beliefs of the students. You might be surprised to hear that even teachers get the jitters before the new school year and Mrs. Francois is no exception. "Even now, I get nervous," she says. So far, Francois has found the school year highly fulfilling and sees high hopes for the future.
This July marks the beginning of Jackson Roberts's first year as a teacher at Chandler High. Mr. Roberts teaches AP/IB Government and coaches the boy's volleyball team. When asked about his decision to become a teacher, Roberts said that teachers are a " fundamental part of the community", adding that he believed being a leader in one respective community is very important. His love for teaching started at a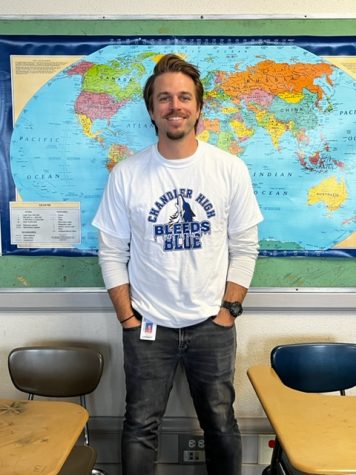 young age, as both of his parents were educators. His mother was a primary and secondary teacher, and his father was a sports coach. After completing his college education, Mr. Roberts became a student teacher at Mountain View High School before coming to Chandler High. Mr. Roberts says his favorite part of teaching is the students: "The thing that makes the job fulfilling…is the process of being with a student and seeing the lightbulb go off".
Sophomore English teacher Andrew Van Vianen is celebrating his first year as a lead teacher at Chandler High. However, teaching was not his first career choice. Mr. Van Vianen attended the University of Arizona, majoring in Human Anatomy and Physiology. After he graduated, Van Vianen star ted substitute teaching at schools, where he quickly realized his attraction to the open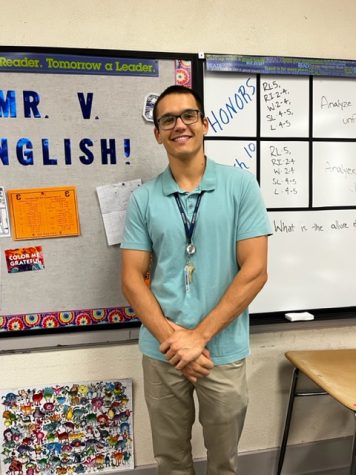 environment fostered in English classes. "In science and math, you pretty much have two correct answers, a and b…in English, you can have a,b,c, or d," he said. Eventually, he was determined to return to college, where he acquired a degree in Education. During his leisure time, Mr. Van Vianen enjoys exercising, playing and watching sports, and hiking!
Air hostess-turned-teacher Rae Black is starting her first full year as a teacher here at Chandler High. Ms. Black was a long-term substitute at Camille Casteel High School when she first heard of a job opening at CHS from her next-door teacher. One of her primary reasons for joining the teaching profession was to provide an environment of stability for those students struggling in their classes: "All students need a teacher," Black stated. The diversity at Chandler was also a significant factor for Ms. Black. "There's not a lot of Black female teachers on campuses," she said, "I like the idea 
of being a role model to them." Outside of her English classroom, Ms. Black is also very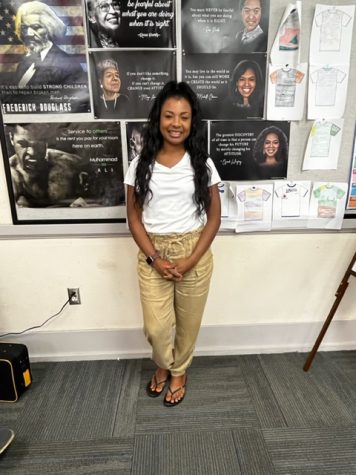 involved in the local community. She coaches the girl's flag football team, is a sponsor of Chandler High's BSU, volunteers her specialties at beauty/cosmetology schools, and loves spending time with her son at the batting cages!
These past two years have been a hurricane of stress for teachers and students alike with the ever-changing COVID-19 policies and mental health issues being at an all-time high. But, as we ring in the new school year, let us take a moment to celebrate the achievements of our newest faculty and wish them all the best this year!