With Rising Cases, Should Masks Come Back?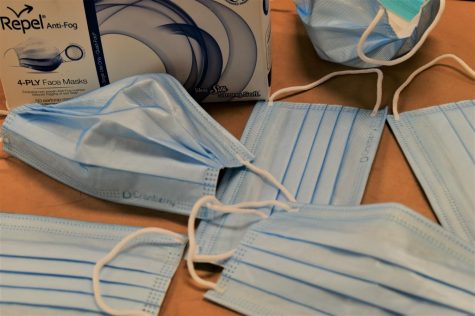 As cases are increasing over the last few months, people are starting to bring back masks once more.
Masks are becoming essential for us with both vaccinated and unvaccinated students on campus. Despite our school's mask mandate being lifted, it's still recommended that we all wear them inside of a store or restaurant that doesn't have a strict policy with masks.
The Centers for Diseases Control and Prevention states that "All Americans, including people who are fully vaccinated, need to mask up indoors in public places again." This is necessary since these cases keep going up each day.
With school starting up again across the U.S., CDC recommends that students and staff wear masks as a safety precaution.
I agree with this because it is possible that the vaccine doesn't provide lifetime protection against Covid-19, and combined with vaccinations and an extra boost of shots, masks are another way to prevent the spread of COVID-19 around campus or around the world. I understand that some students and faculty are hesitant to enforce masks for school; however, it appears that the virus won't be leaving us soon. Because of this, we should all continue to wear masks in order to limit spread in our school.
Despite our current reality with Covid-19 and the high numbers of cases in our community, if we continue to wear masks to limit the spread of COVID, I don't think that masks will be have to be permanent within the upcoming years in our communities.